Evolving systems to increase maintainability and reliability
VeryChic, part of the Accor group, a world leader in hospitality, offers carefully selected luxury experiences in first-class hotels and VIP services. Its private members enjoy exclusive rates, discounts and unique travel benefits. All of its promotions, selected by VeryChic experts, must meet the requirements of ideal location, premium quality and uniqueness.

As VeryChic evolved, technical needs began to emerge that prevented them from scaling the business and providing a better experience for the growing number of users. Both the original website and the internal catalogue platform were complex to maintain, difficult to create new features and slow to update.
There was also a need for better alignment between the IT and business departments. Faced with low bookings during the COVID-19 pandemic, VeryChic set out to solve these problems and undertook a bold transformation of both its technology and processes.
Codurance has made a lasting impact on VeryChic's business. They not only supported us in building a vastly-improved platform, but also helped us embed modern software engineering best practices. We now have a website that gives our customers a delightful experience and a reliable platform we can confidently continue to build upon.
A holistic approach to modernisation

We engaged with VeryChic to support it throughout its modernisation journey, which included moving from a manual platform with monthly releases to a CI/CD approach with multiple releases per day, rebuilding their website, automating catalogue management and implementing a new cloud infrastructure.

In addition, we advised its teams on development best practices such as TDD, Clean Code and Pair Programming. Thanks to the changes, its platforms are ready to scale and are secure and reliable. The IT team also has more time to focus on innovation and delivering value, rather than worrying about fixing bugs in the system.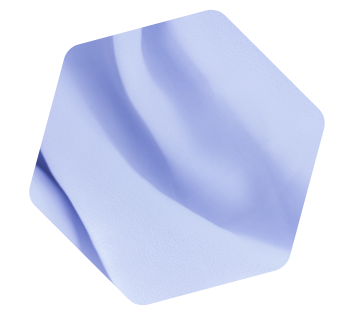 Software Modernisation
---
The upgrades made to the website and platform, such as the move from a manual implementation of monthly releases to a CI/CD approach with several releases per day, were carried out with state-of-the-art technology that allows the company to adapt to changes with relative ease.
Platform Engineering
---
Taking advantage of the benefits and advantages of modernisation, we were able to implement, together with the VeryChic team, a new cloud infrastructure to facilitate service delivery and increase operational efficiency.
Product Development
---
Codurance provided support in rebuilding the VeryChic website using a new look and feel and a more current framework. We also worked on a back-end redesign to incorporate scalability, security and reliability.
Training
---
We helped the IT team become familiar with development best practices and offered them advice to improve their skills in Test Driven Development, iterative incremental development, Scrum and other current Agile development processes.
Strategic Advice
---
We assisted in the recruitment and interviewing of new members of the VeryChic development team to ensure sustainable capacity in the future.
System and process optimisation
We established a successful professional relationship with VeryChic that allows us to continue to work with them to drive its growth and innovation. The company now has a new website and a scalable platform with future-proof technology that will allow its experts to easily update and manage product listings and availability. In addition, its customers now enjoy a personalised and easy-to-navigate user experience when booking their hotels and experiences.


Reduced catalogue update time from 1 hour to 2 minutes
New cloud-enabled platform
New communication channel between areas
The culture and motivation of the development team has evolved towards an openness to new practices that allows them to confidently deliver enhancements to the platforms functionality that are more aligned to the company's business needs.