Building a new platform using cloud-native approaches
MyPulse provides a scalable health technology platform that allows health service providers to easily and quickly digitise their health services.
As a technology company, its goal is to use the most modern technology choices and processes to ensure they can respond to the rapidly changing digital healthcare landscape. As they expanded their global reach strategy, MyPulse's biggest challenge was the balance between customisation of their products and building a platform that could service growth effectively—incorporating the challenges of constraints in a heavily regulated environment.
They wanted to build the right product quickly but with quality in mind and evolve their technology stack and development practices to take advantage of the latest technologies and increase reliability.
Codurance is a great partner. The team don't just approach the job as consultants, and have worked with us across the whole project line (product, technology, infrastructure and even helping us with the recruitment of new team members). They have conducted several sessions to come up with solutions that solve the core of the problem and have worked with us to scale our development practices.
Providing specialist knowledge
Codurance engaged with MyPulse to take a pivotal role in the success of the evolution of their systems by providing the specialist knowledge required to deliver and implement their vision.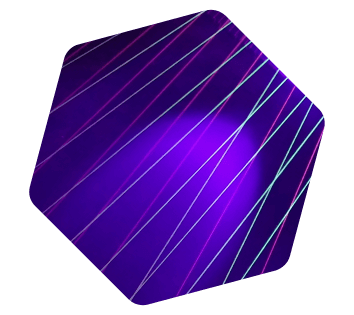 Feature Delivery
---
During our engagement, we implemented and delivered numerousimprovements and critical pieces of the product strategy, including but notlimited to: Delivering product increments on time and scope in close alignment with the technological and product direction. And revamping MyPulse's internal development and deployment processes to introduce CI/CD pipelines for server-side and mobile applications.
Training
---
Initially, we embedded our craftspeople into their existing teams to aid in the short term goals of delivery. While doing that, we set up the development processes, infrastructure and best practices required for fast and reliable delivery. Later, as the context evolved, we provided full delivery teams working in parallel in different domains, accelerating the delivery and tackling the technical challenges of building a stable and reliable platform.
Read more

Our craftspeople provided both technical knowledge and leadership to support and grow the product development and business.
Ongoing technology vision
Over the 12 month engagement, Codurance played a crucial role in defining and creating some of the most critical systems within the MyPulse estate: their flagship video-consultation product. We ensured that a cloud-first approach was taken and provided strategic and technical advice throughout the project. These actions drove technical excellence and success whilst ensuring security and regulatory compliance was at the forefront of the solution. We also worked closely with AWS to help MyPulse realise the value of AWS's advantages programs for Healthcare companies launched amidst the COVID-19 pandemic.
Successful launch of their flagship video-consultation product with a full set of features within an aggressive timeline
Streamlining the path to production and improving reliability and overall quality of the software
Upskilling and growth of their internal technical team
Overall Codurance helped to improve the company's flagship products stability and quality exponentially. Which, together with instilling a culture of learning and improvement in the MyPulse teams allows them to continue driving value for their clients. Our solution and strategic partnership have provided MyPulse with the perfect platform for ongoing technology innovation at scale built with well-crafted software.