Creating an innovative system with the power to grow with demand
Cazoo is an online car retailer transforming the car buying experience across the UK and Europe. With the mission of making buying your next car no different to ordering any other product online today.
Cazoo is not a simple e-commerce site but a complex business with many value streams. The team wanted to build an offering that they could take to the market quickly and ensure future scalability as demand grew. As demand grew, the teams at Cazoo would also grow; therefore, training and culture would remain a significant focus for the project.
Codurance was a natural choice, being closely aligned with the culture we are trying to establish as well as being able to meet the significant demand for engineers in order to deliver. I have no hesitation with recommending Codurance for any organization looking to improve their culture of engineering excellence or in the delivery of high quality engineered solutions.
Embracing a fully serverless model
Cazoo knew that in order to build a well-architected platform that would support the spikes in demand for its services, would easily scale and would provide an experience that exceeds its customer's expectations, it was vital to compile an exceptional technology team that had a pedigree in the industry and would have a culture of engineering excellence at its core.
Once key senior hires had been made, it became clear that in order to deliver the technical vision and launch in only months, a trusted partner would be needed. This is where Codurance came in. We joined the Cazoo team early and quickly grew to support the software development effort to deliver solutions from the ground-up across the entire value stream, from logistics and delivery to the customer-facing website and integration with 3rd-party finance, warranty and insurance providers.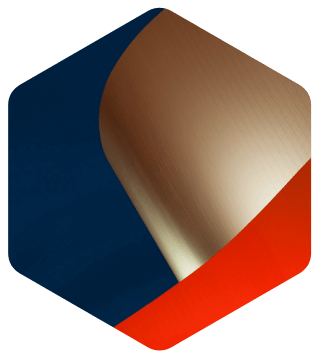 Training
---
Cazoo understood the benefit of having software craftsmanship embedded within their team. During the early stages of the organisation, Codurance were able to set up a training academy, when new developers joined the team they would complete the academy allowing the team to all to be trained to one high-quality common standard, helping embed the craftsmanship ethos to everyone.
Strategic Advice
---
Codurance's impact has been felt across the entire technology team – by working in collaboration with Cazoo's people we have been instrumental in helping the company innovate and scale for future growth and demand.
Feature Delivery
---
The implementation was based on a vision of Serverless architecture, making extensive use of AWS, including AWS Lambda, S3, CloudFront and CloudFormation. These and other AWS services were used in conjunction with 3rd party headless CMS and e-commerce platforms to create a highly scalable, resilient and flexible system whilst minimising total cost of ownership.
Software fit for the future
The success of Cazoo has been truly staggering. By embracing a fully Serverless model, the system we helped to design and develop has been able to support Cazoo's phenomenal growth from its initial launch to a $1 billion valuation within 6 months.
From 0 to 65 engineers in 6 months
300 requests per minute to a high of 2700 per minute with no drop in performance
Application built in 90 days
The first version of the application was built in only 90 days with a successful soft launch, which helped during the initial marketing launch of Cazoo's TV adverts at the high profile commercial breaks, website demand soared from an average of 300 requests per minute to a high of 27000 requests per minute with no drop in performance and at almost zero additional cost due to the Serverless architecture choices.